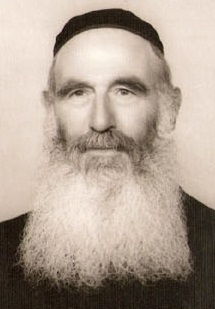 Zion Orphanage, founded in 1899, is the world's oldest continuously running Jewish orphanage. We provide 180 disadvantaged and homeless youth, ages 7-22, with the warmth and care of a loving family. Each boy – despite a rough start in life – is given a second chance to reach his potential and achieve greatness.
Zion Orphanage serves Jewish children from diverse backgrounds – secular and religious, Ashkenazi and Sephardi. Our thousands of graduates include Knesset members, business leaders, and renowned professionals. With the tender guidance of Zion Orphanage, the boys' early-ingrained "fighting spirit for survival" remained as they matured and re-entered the world, this time from a position of strength.
Our founder, Rabbi A.Y. Blumenthal, pioneered the practice of providing not just a place of refuge, but the highest standards of a stable, healthy environment – driven by a belief in the greatness of every human being. Today, each of our "mishpachtone" family units house 12 boys with a young couple – giving them the priceless benefits of a healthy family setting.
Every child deserves a fair chance.
Zion Orphanage is led by Rabbi Baruch Rakovsky and Mrs. Rivka Rakovsky, direct descendents of Rabbi Blumenthal, along with a staff of 80 experts in education, therapy, healthcare, and vocational training. Our one-acre campus is located in the heart of Jerusalem.
Zion Orphanage is dedicated to nurturing each boy's creativity and passion. We provide a variety of activities and therapies including gymnastics, martial arts, volleyball, soccer, arts and crafts, animal-assisted therapy, speech therapy, occupational therapy, book library, computers, electronics and more.
The Talmud teaches: "Whoever saves a life as if he saved an entire world." Every day at Zion Orphanage, we see this adage literally playing out in front of our eyes.
Please join in providing these precious Jewish children with the physical, emotional and educational needs they so richly deserve.